Eating out
Where to eat during your visit to the castle?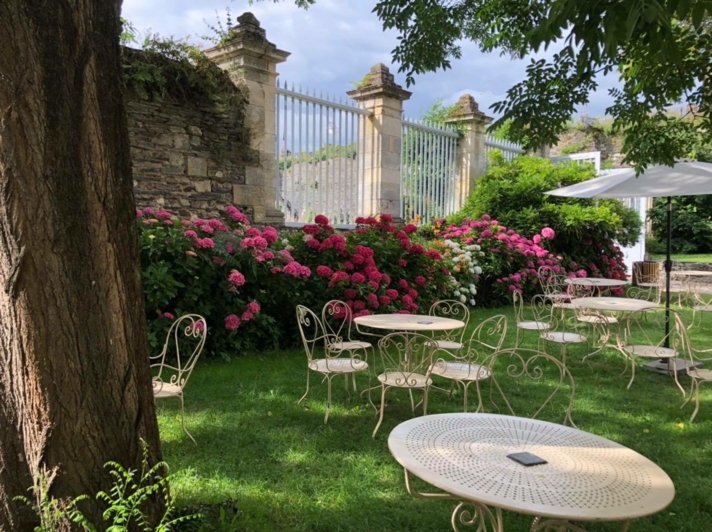 The monument café
Come and enjoy the most beautiful terrace of Angers! The restaurant of the castle welcomes you with its quick formulas of verrines and cocottes. On Sundays, don't miss the brunch appointment. The restaurant has 26 seats inside and 70 on the terrace. Don't forget to book!
Info
If you wish to have lunch at the restaurant without visiting the monument, the access to the Monument Café is exempt from the monument's entrance fee from 12:00 to 14:00, and from 11:00 to 14:00 on Sundays.
To know more
Eating in Angers
Picnics are not allowed inside the monument. Different solutions are possible in the vicinity: the belvedere of the Bout-du-Monde promenade (in front of the castle entrance), the Jean Turc promenade, at the bottom of the montée Saint-Maurice or the garden of the Fine Arts Museum (entrance located on rue Toussaint) and its sheltered cloister. In town, many restaurant owners are waiting for you around the castle to let you taste the Anjou region.
The good addresses of "Destination Angers